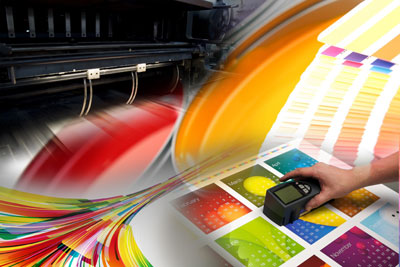 With a sound background in Service industry, Saina Print & Pack Solutions is the most suitable choice. The parent Company "Printline" was established wayback in 1965 by our Founder member and inspiration Mr. Arun Kumar Chopra, who is considered a pioneer in Printing industry. We grew our roots under the solid leadership and guidance of him. Our depth of industry knowledge and expertise provide our clients with superior infrastructure backed by industry specific know-how. This enables us to deliver complete solutions under one roof. More importantly, at Saina, we offer our clients and our people, our zeal and our uncompromising quality. We recognize and appreciate the trust that our clients extend to us, and in turn, we make every effort to demonstrate why that trust is placed.
Saina Print & Pack Solutions offer a comprehensive range of services. Our highly motivated and qualified team offers quality products and services to our clients. We are specialists in handling large volume multi color work with ease and perfection. Through out the entire process, we work hand in hand with our customers to make sure each job runs smoothly and efficiently.
Our close working relationships with our customers has always been our strength. Whatever the project, we understand our customer's requirements and come up with bright ideas and suggestions which help us achieve the desired result effectively and to our customer's satisfaction.
In order to smooth our business operations and provide customized solutions along with world class service to our clients, we have segregated our business line into six different verticals. The category of products offered under each vertical is as follows :-
1) Printing :- Visiting Cards, Letter Heads, I-Cards, Mailers, Leaflets, Danglers, Folders, Brochures, Annual Reports, Magazines, Posters, News Letters, Books, Stickers & Holograms.
2) Packaging :- Corrugated Boxes, Duplex Cartons, Export Cartons, Printed Boxes, Chocolate Boxes, Sweet Boxes, Plastic Packaging & Pouches.
3) Diaries & Calenders :- Hard Top Diaries, Leatherette Diaries, Executive Planners & Organizers, Wall Calenders, Table Calenders & Corporate Calenders.
4) Carry Bags :- Paper Bags, Non-Woven Bags, Shopping Bags, Jute Bags and Fancy Carry Bags.
5) Corporate Gifts :- Pens, Key Chains, Card Holders, Coffee Mugs, T-Shirts, Jackets, Bags, Table Top Items, Mementos & Plaques, Awards & Trophies, Wall Clocks, Photo Frames, Religious & Divinity Products, Wallets & Purses, Passport Holders, Conference Folders, Laptop Bags, Leather Strolley Bags, Household Utility Items, Miscellaneous Products.
6) Signages :- Reception Signages, Flex Boards, ACP, Acrylic cum LED Signage, ACP, Acryliccum Neon Signage, ACP, Acrylic cum Tubelight Signage, Steel Letter with Illumination -LED or Neon, Glow Signs & Frontlit Boards, Hoardings, Trivisons, Totem, Banner Stands & Exhibition Display, LED Signs, Neon Signs, Digital Scrollers, Sandwich Boards, Standees & Canopies, Sunpac Printing.
Besides the above six verticals, we specialize in providing One Stop Solution for Events, Conferences & Seminars with Stall Design, Stall Framing & Installation, providing Printed Banners & Standees and Gift items.
In all our professional deals, we work on two basic principles – Quality & Deliverability.